DIY Your Squarespace Website Like A Pro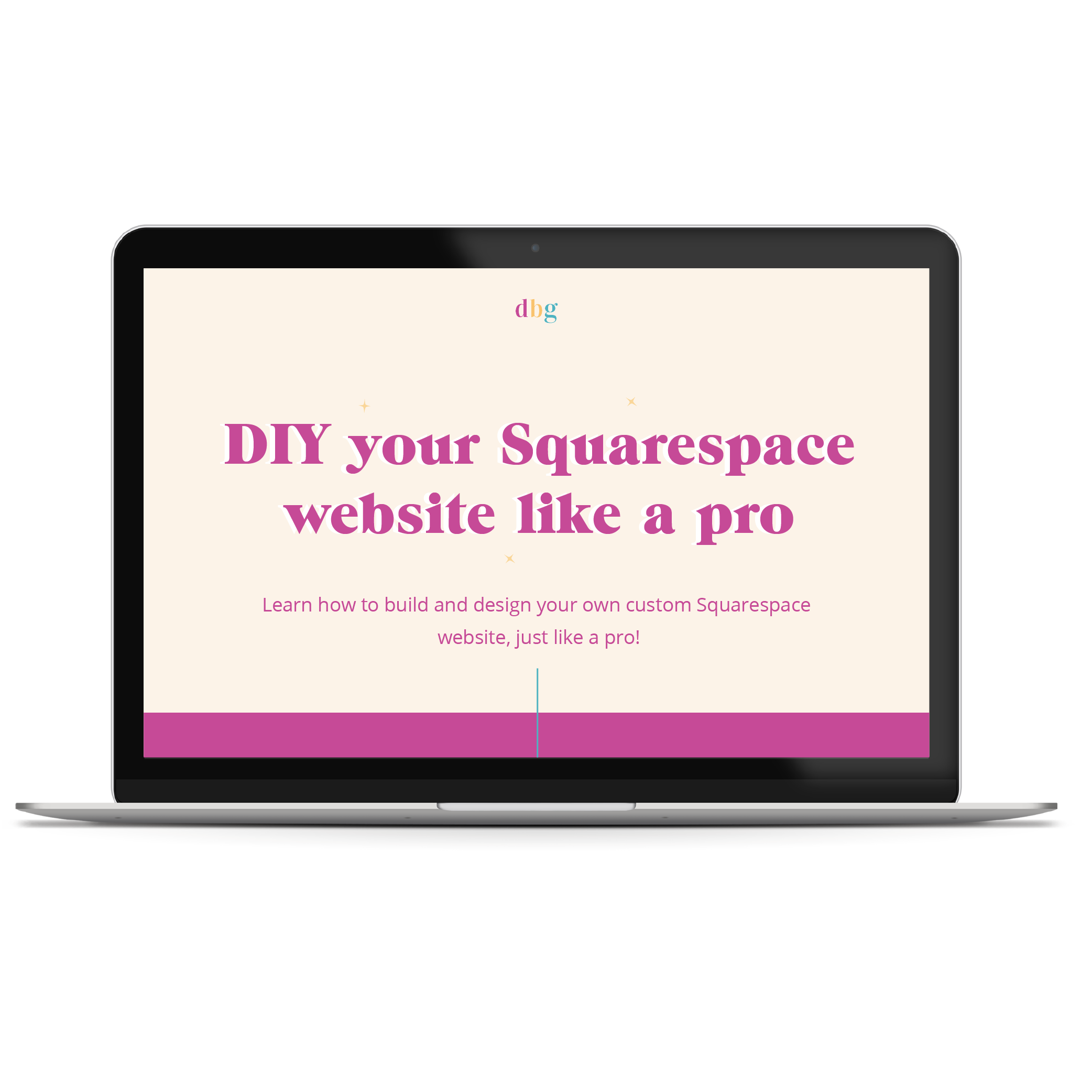 DIY Your Squarespace Website Like A Pro
Sitting on a Squarespace template and not making progress? Uncertain of how to DIY your own website but don't have the budget to hire someone?
This course is the direct result of our in-person Squarespace workshops in which we guided others through our process of building a website. Now you can learn how to use Squarespace, how to think like a designer, and how to write and prepare content for your website.
Go beyond template customizations and thoughtfully design the structure and layout of your website, as well as the individual pages.
With 5-modules and downloadable PDF's you'll learn the process we take when designing websites for our clients so you can DIY your own site with confidence.
5-MODULES:
Setting up your Squarespace website
Meet Squarespace

Setting up your domain and email

Creating a cover page

Adding SEO relevant info

Mapping it out: Planning your website

Mapping it out: Planning your website
Creating a sitemap

Sketching wireframes

Writing your content

Finding great images

Adding content
Prepping your site

Adding a page + creating a grid

Adding your content blocks

Adding images + copy

Finalizing the rest of your site

Thinking like a designer
Fonts and your brand

Colours and your brand

How to choose the right fonts and colours

10 rules to good web design

Reviewing the Site Styles

The finishing details
404 Pages

What goes in your footer?

Going live!
PLUS 6 DOWNLOADABLE RESOURCES:
Setting up a newsletter

Content preparation guide

Defining your brand personality

Using spacers to create custom designs

10 rules for good design
WHO IT'S FOR:
This extensive course is for beginner and intermediate Squarespace users alike. We guide you through the use of the platform so if you're not yet comfortable with Squarespace, that's not an issue! For those that are more comfortable you'll speed through and be able to focus more on the design and structure of your website.
ACCESSING THE COURSE:
After your purchase you'll receive an email with a link to the course and an access password. From there you're good to go!
This course gets you taking action in each and every lesson. If you can dedicate 1-2 hours per week we estimate that it will take you 2-3 months to complete and DIY your own website.
Please note that this course does not include extensive design training. We cover the basics of all areas of web design but it does not replace a professional designer or design education.